We Will Be Coming Back!
#MajorLeagueBocce is planning on returning in 2022! We are working on plans for outdoor locations for late Spring/Summer and will do our best to let everyone know as soon as we do. More details to come and please sign up for our mailing list so you don't miss any news! Find local Covid-19 guidance here.
Never miss another season - sign up on our mailing list to be the first to hear about all upcoming leagues plus receive exclusive discounts and offers.

Want to learn more? Connect with us!

Email:
mail@majorleaguebocce.com




Drink Beer & Win Stuff
With Major League Bocce, you can win on and off the court! All you have to do is support our sponsor: Hardywood Park Craft Brewery.
For every pint of sponsor beer you purchase at Bocce, you'll get a ticket. Write your team name on the ticket and put it in the bucket at the bar. At the end of the night, we'll raffle off prizes using the tickets in the pot. The more you participate, the better your chances of winning!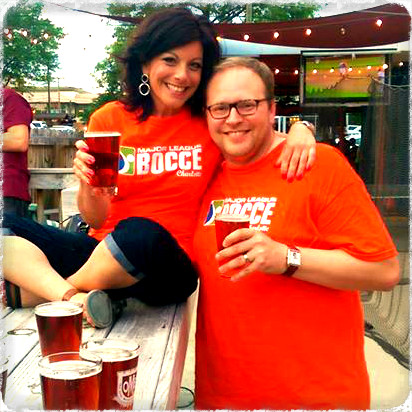 Thank you to our 2019 sponsor The Richmond Experience.
Where We've Rolled
Since Major League Bocce came to Richmond in 2014, games have always been played at our first home, Hardywood Park Brewery. Since then, we've also hosted leagues at Triple Crossing Brewing in Fulton, Hardywood Park Brewery in West Creek, and Pizza & Beer of Richmond in the Fan.
Beer and Bocce go hand-in-hand so it is a pleasure to be able to partner with these excellent bars & breweries. Players get to roll on bocce courts and drink delicious, quality beer all season long!
We currently play 3 seasons per year of Bocce in Richmond: Spring, Summer, and Fall. If you missed out the last season, join us for the next one!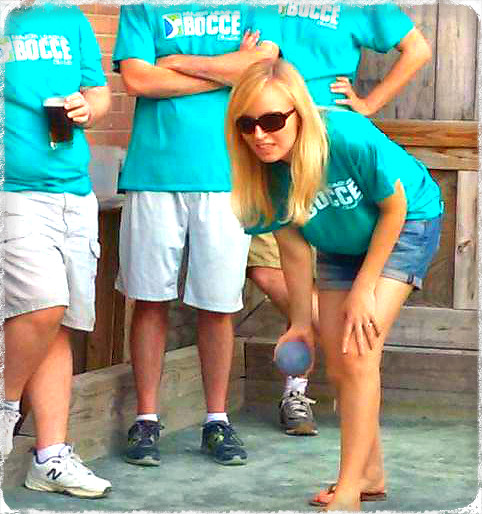 It's More than Just Bocce!
Are you ready to join a sport that is fun, social, and accessible to everyone? Welcome to Major League Bocce Richmond --- the social sports experience you've been looking for! All players receive:
8 weeks of Bocce good times

Food and drink specials at the bar

A sexy team t-shirt

Weekly prizes and giveaways

End of Season Party with
food & beer INCLUDED
Bocce is one of the best things to do in Richmond to meet people, make friends and have fun!
Never miss out on another season - sign up on our mailing list and we'll send you a reminder of when to register.
---

Austin - Boston - Charlotte - Cleveland
Dallas - Delaware - Houston - Nashville
Philadelphia - Pittsburgh - Richmond
Washington, DC